We deliver impacts to the society and our customers through our expertise. View our case studies to find out more.
Flexible Financing Solutions for Heavy Industry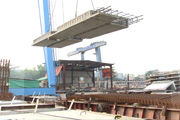 To poise itself ahead of the hoisting industry's' growing needs, BD CraneTech needed a financial partner who could support its creative approach to meeting the growing needs of its customers. By providing flexible solutions, we helped BD CraneTech to expand their business and continuously meeting the customers' needs.
A Partnership Beyond Leasing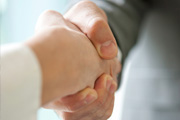 To expand its operations in the region, 3 Step IT needed a leasing expert with a solid financial standing and regional geographic presence. We were able to step in as a partner who understood their business and could provide the right solutions. Both Mitsubishi HC Capital Asia Pacific and 3 Step IT have since managed to build a strong relationship that has helped both of us to grow organically.